The all-in-one tool for
audio collaboration & management
Get clear, structured feedback, exchange ideas and organize all your projects, communication, files and collaborators in one single hub. Save time on boring stuff.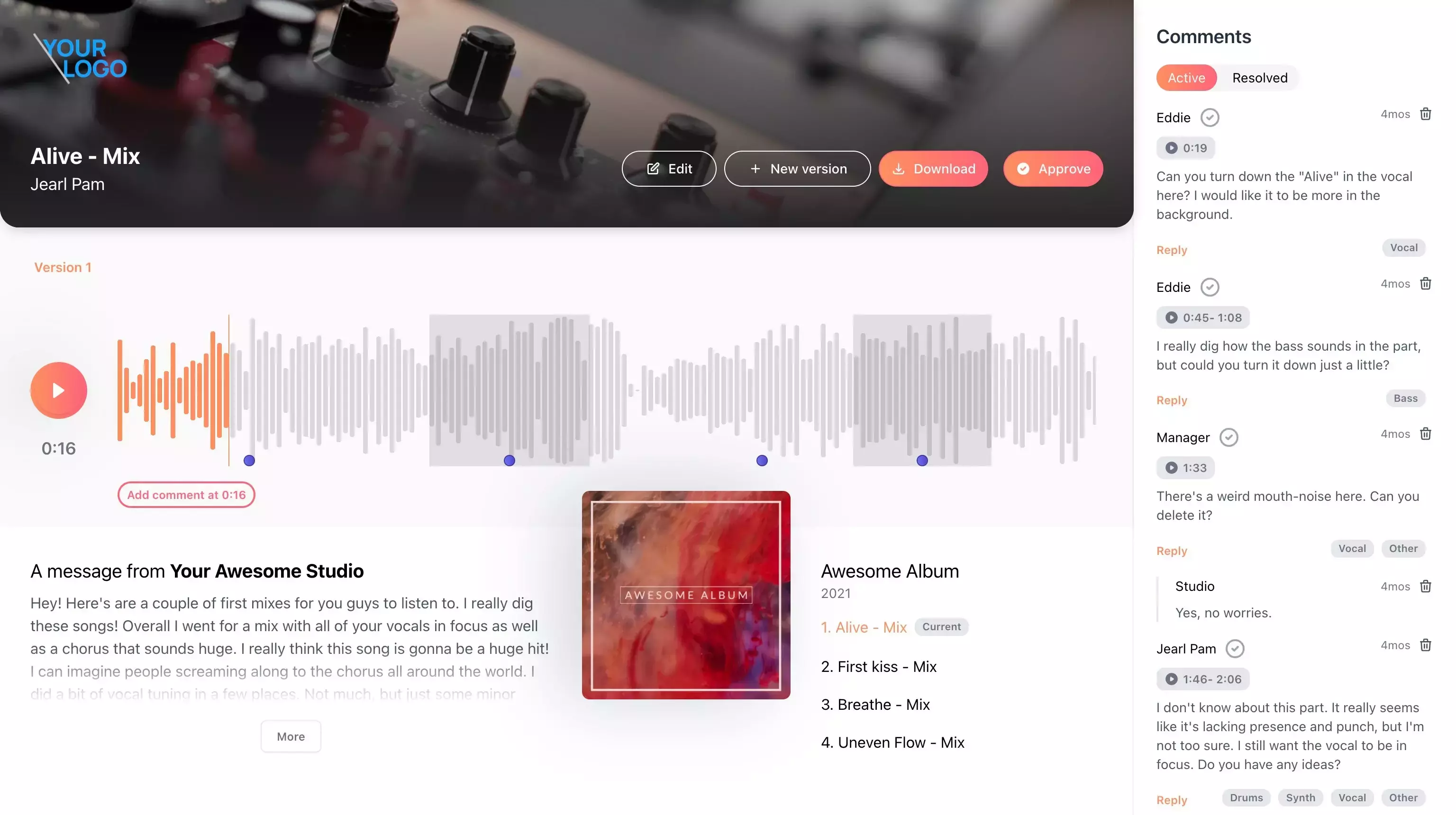 Get always
structured
revisions notes
File upload
Integrated client file upload with no limit.
Let your clients upload massive session files directly to your Audome project with our powerful drag-and-drop File Vault. Just send them a link and get the files. No login required. No (hidden) limits. No need for a separate tool or subscription. Simply 100% integrated into your Audome workflow.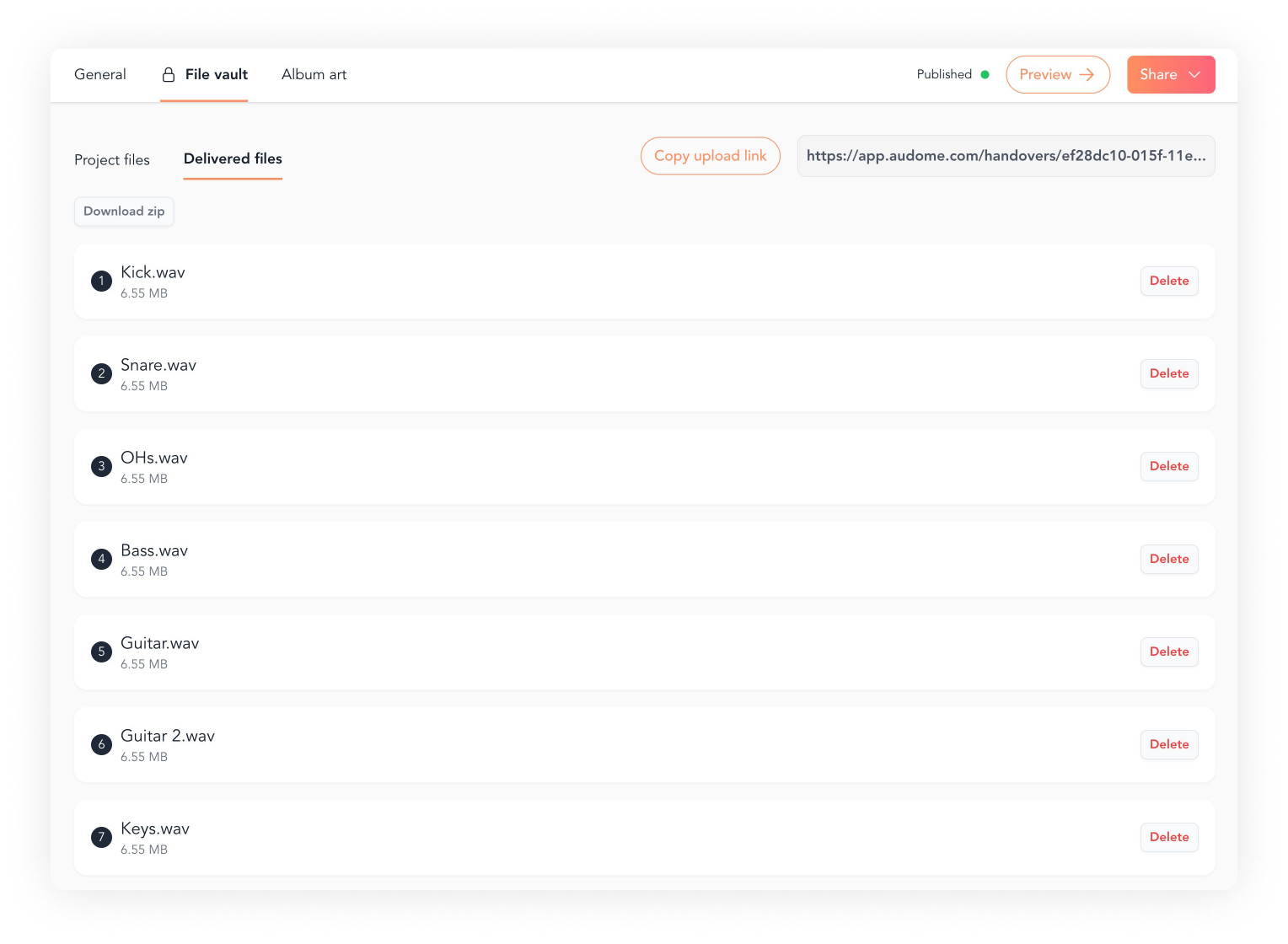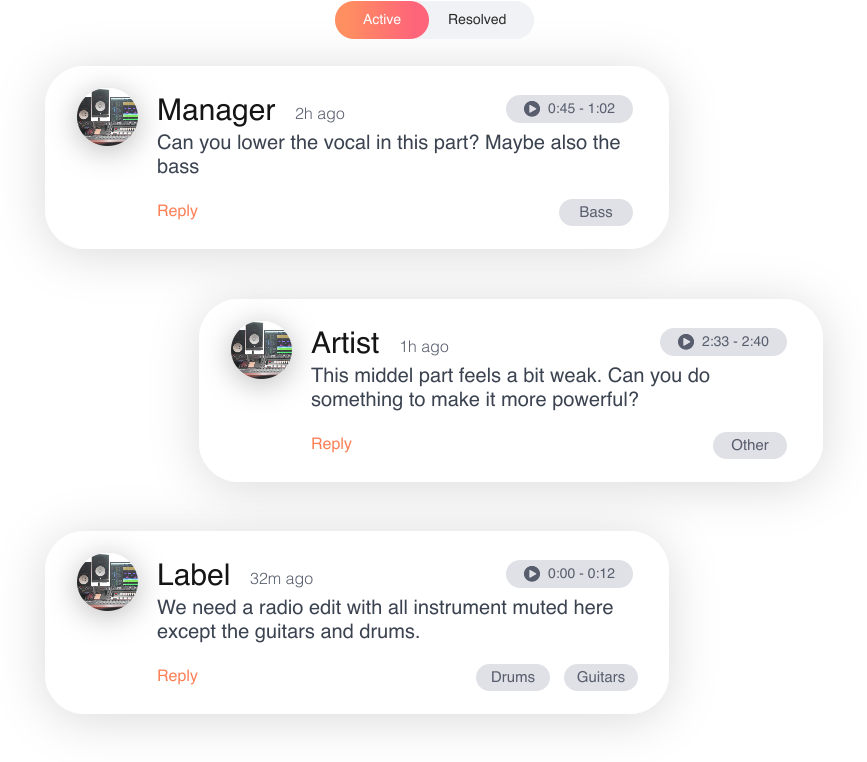 Easy communication
Structured feedback.
From everyone. Faster.
Use time-stamped comments, replies and tags for precise and fast communication with your clients or collaborators - No login required. Audome structures all the feedback in a To-Do list for you. More progress in less time. One hub, not 5+ different platforms.
Replaces




Project management
Your projects, files, collaborators and more
– all in one hub.
Audome centralizes all your projects, collaborators, communication and files in one single hub. Manage your work through the dashboard and never miss a message or deadline again. No more manually organizing.
Replaces



Replaces



Lossless quality
Lossless audio.
Shared anywhere.
Let anyone hear your work exactly how it is supposed to sound. No poorly-compressed files, loudness normalization or subpar streaming quality. Share up to 96kHz/24-bit files and let your clients hear your work in its full (uncompressed) glory!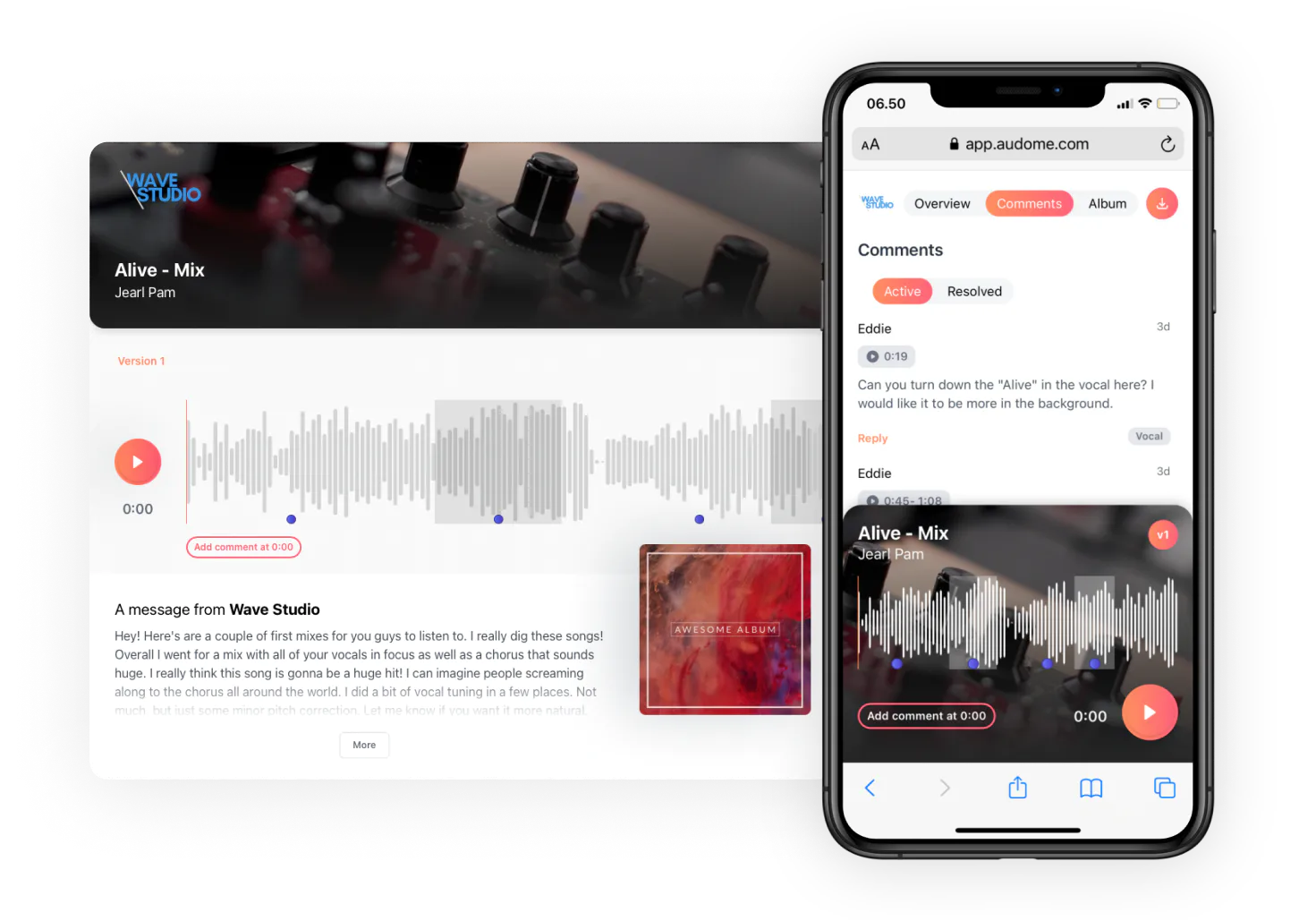 Collaborator spaces
Dedicated
collaborator spaces.
Ditch the boring download link in a basic email. Deliver your work through dedicated collaborator spaces and increase customer satisfaction with custom branding, personalization and more. Works on both desktop and mobile. Engagement everywhere.
Security
The security you
don't

get in a link or email.
Regular links and emails give you no control or security. Use Audome and be in control. Toggle file download to protect your work, hide already sent audio and password-protect links to ensure privacy and security for both you, your clients and your collaborators.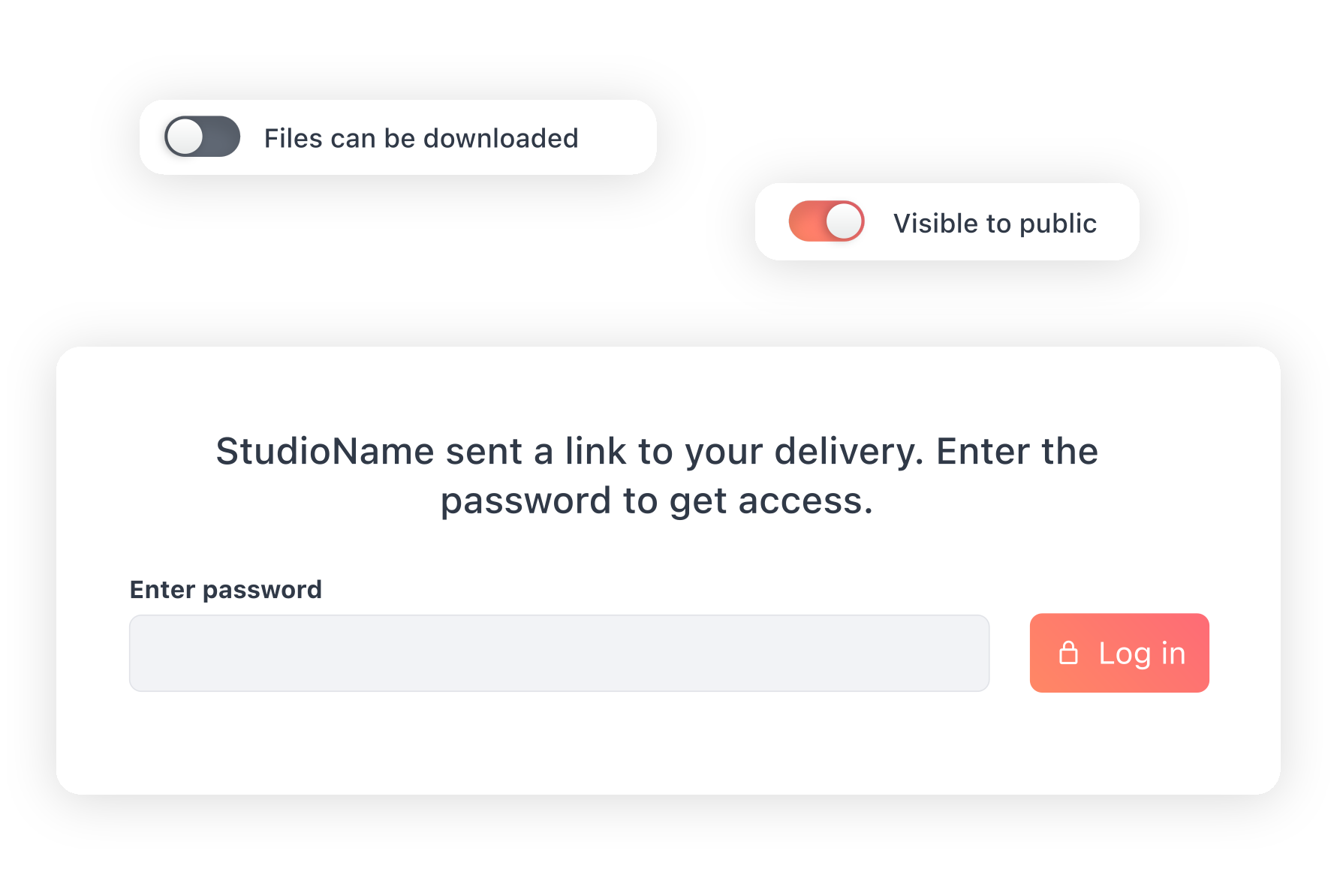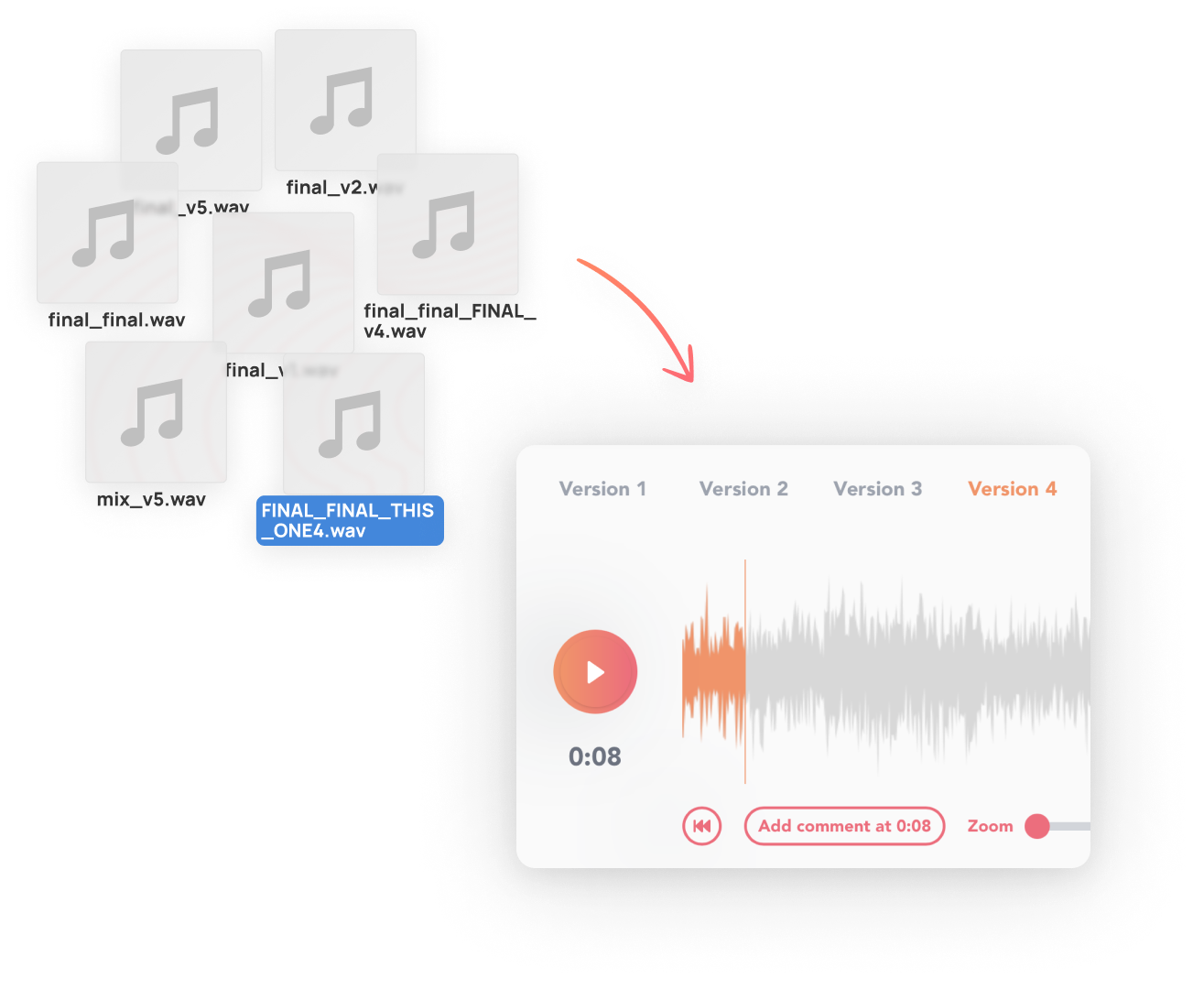 Version management
Automated
version management.
Organize every version of your audio and comments automatically to save you time and headaches. No more "FINAL_FINAL_V5". The newest version is always the default, so everyone is on the same page, no matter what.
Don't just take our word for it...